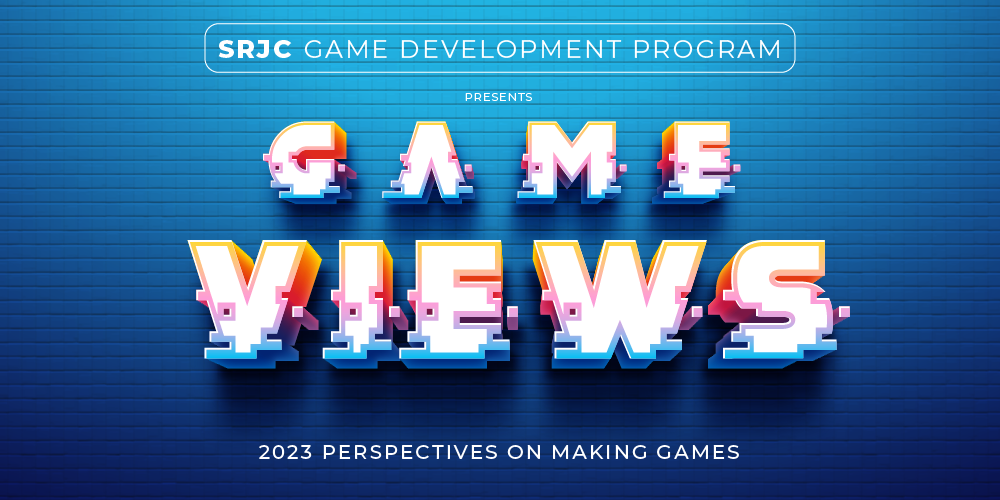 We are excited to announce our featured speaker for this year is Warren Davis, the creator of Q*Bert!
The Santa Rosa Junior College Game Development Program is pleased to invite SRJC students, staff, faculty, and members of the public to our annual speaking series exploring perspectives on the creation of games.
Presentations monthly from October through December, 2023.
All talks online via Zoom
Presentation Schedule
"Audio Sound Design, Creation, Mixing, and Mastering for Games, Film, and TV"
Len Haynes, Composer, Musician, and Professor ⓘ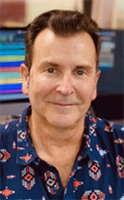 Len Haynes has had a long career as a music producer, recording engineer, songwriter and electronic musician based in Los Angeles. Over the decades, Len has recorded/mixed, collaborated, produced and/or performed with an eclectic variety of musical artists including: Lydia Lunch, Nik Turner (Hawkwind), Damo Suzuki (CAN), Simon House (David Bowie, Hawkwind), Brainticket, DJ Me DJ You, Nels Cline (Wilco), and Gary Numan among others. His songwriting compositions have been featured in various television shows and motion pictures worldwide including: Queer Eye (2005), The Babysitters (2007), and Ocean's 8 (2018) to name a few.

Len teaches courses in audio production, video production, multi-camera television production, mass communication, media literacy, and mass media research at Sonoma State University, San Francisco State University, Santa Rosa Junior College, and Los Medanos College. He holds a Master of Arts and a B.A. in Broadcast and Electronic Communication Arts from San Francisco State University, as well as an Associate of Arts in Cinema/TV Production from Los Angeles City College.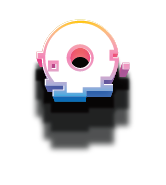 "Creating Q*Bert and Other Classic Video Games"
Warren Davis, Game Designer and Developer ⓘ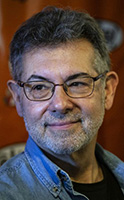 The programmer Warren Davis was the person responsible for designing the original Q*Bert arcade game, working alongside graphic artist Jeff Lee, and audio engineer David Thiel at Gottlieb. In recent years, Davis has been active in the retro gaming community, appearing at various events to promote his recent book Creating Q*Bert: and Other Classic Video Arcade Games and sharing stories from Q*Bert's development. Visit Warren Davis on the Web.
"Pursuing a Four-Year Degree in Game Development"
David Goodwine, Chief Academic Innovation Officer and Executive Director, Academy of Art University School of Game Development ⓘ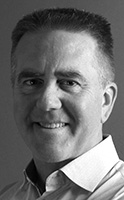 David Goodwine is a graduate of the Academy of Art University's animation program and a 20+ year veteran of both the film and video game industries. His credits include work as a producer, manager, and director on game projects like Legacy of Kain Defiance, the Lord of the Rings the Two Towers, the Return of the King, Project Snowblind, and Tomb Raider Legend. In 2009, David returned to the Academy of Art to help start the School of Game Development. With his extensive experience in all aspects of the game production pipeline, he co-developed a curriculum to teach concept art, animation, 3D modeling, and game design. Since 2012, David has been instrumental in not only running the department as its executive director, but also introducing new technologies like augmented and virtual reality and establishing a game programming degree. Today, David splits his time between managing the department, bringing in new technologies and partners as the Chief Academic Innovations Officer, and also broadening the scope of online education through course offerings and virtual classes that bridge the gap between onsite and remote learning. BFA and MFA graduates from the program have gone on to work at game and film companies across the industry like Electronic Arts, Activision, Epic, and Sony PlayStation.
"Virtual Production and Game Engines"
Konstantin Wilms, Global Tech Leader, Virtual Production at Amazon Web Services ⓘ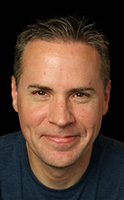 Konstantin Wilms is an outstanding technical practitioner with a deep knowledge of cloud technology combined with experience working in media and entertainment (M&E). He performs as the technical leader in multiple M&E areas for AWS. Konstantin has worked to spin up Virtual Production initiatives at AWS. His technical leadership has been an immediate accelerator in validating areas of business opportunity and technical feasibility in an emerging area for VFX and Animation customers and at the time entirely unexplored at AWS. Konstantin is one of the top technical leaders in the M&E industry.